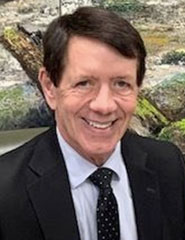 Jerry Halma,
Chief Executive Officer
Jerry is one of the most experienced Trusts and Estates professionals in Western Canada. He previously worked as a Senior Trust Officer and Director, Trust Services at 2 major trust companies in Canada and was a Regional Manager for one of them. As such, he is highly respected for his integrity and professionalism. All who know Jerry are impressed by his personable, can-do approach and his passion to help clients. Jerry's areas of expertise include the administration of complex estates and trust structures and taxation. He is a past Board member of the Vancouver Contemporary Art Gallery, Canadian Association of Gift Planners (CAGP), past member of STEP and was certified as a CFP. He is an Honourary Member of the Vancouver Estate Planning Council.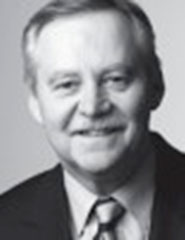 Don Rolfe,
Principal
Donald (Don) Rolfe served as the CEO and President of Central 1 Credit Union, a leading financial services firm in Canada, for many years. Central 1 Credit Union provides essential services for BC and Ontario Credit Union systems with 3.5 million members. During his career he has held the position of CEO and President for such financial institutions as The Ethical Funds, the leader in Socially Responsible Investing (SRI), Credential Financial Brokerage Services as well as CIBC Investors Services and CIBC Investment Funds. Don also served as an Executive at Royal Trust at which time he was responsible for overseeing the Trust, Investment Funds and Tax Sheltered Administration Divisions for the firm. He has served as a Board Director and Chair with distinction on numerous firms and most notably as the Board Chair for The Canadian Business for Social Responsibility, the leading organization of its kind in Canada. He has demonstrated significant expertise and knowledge in building very successful financial services firms through his leadership and strategic direction. In addition, he has a strong and enduring commitment to serving the community and those in need.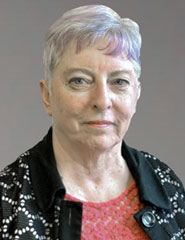 Cathy Adam,
Senior
Trust Office
Cathy has extensive experience with three major Trust companies and one non-financial trust company. She previously worked as a Senior Trust Officer but has held the position of Trust Liaison Officer and Manager, Income Tax. Cathy's areas of expertise include the administration of complex estates and trust structures and taxation.  She enjoys helping clients protect and transfer their wealth while maintaining their dignity and independence.  She is currently a lifetime member of the Vancouver Estate Planning Council and holds a Member Trust Institution and Personal Financial Plan designations.
Rita Cattani,
Senior
Trust Officer
Rita has worked in the trust industry for a number of decades. Her prior position was Director of Trust Services with BMO Private Banking, in Kelowna. Rita has extensive experience in administrating all types of trusts and estates, as well as acting as power of attorney for the financial affairs of clients. She enjoys helping clients protect and transfer their wealth while maintaining their dignity and independence. Rita is a Specialist Trust Industry, Certified Financial Planner, was a member of a number of Estate Planning Councils in Western Canada.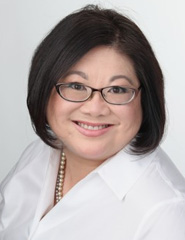 Nancy Fong,
Strategic Advisor
Nancy has business and law degree and practiced law as a solicitor for 12 years before becoming a financial planner, earning her Certified Financial Planner designation in 2005. Nancy founded NYF Wealth Management and close to 20 years she is specializing in financial and intergenerational wealth management. Nancy also holds a designation as a Family Enterprise Advisor through the Family Enterprise Canada & UBC's Sauder Business School and is a member of the Canadian Advanced Life Underwriters (CALU).
Currently Nancy serves as the Secretary of the Executive Committee of the Estate Planning Council of Vancouver. Nancy's community work includes more than 25 years in volunteer and committee positions with various organizations including the Vancouver Pacific Lions, BCCH Foundation Chinese Canadian Planned Gifts Committee, Pacific Canada Heritage Centre – Museum of Migration and her church. She has appeared on Chinese radio and TV for various charities regarding estate planning and charitable gift planning in Cantonese and Mandarin.
For the financial services industry, Nancy participates in the Government Relations Committee of CALU, a group advocating for Canadian businesses and individuals to the Ministry of Finance for improved tax treatments.
Kim Anderson,
Trust Officer
Kim joins Truvera following 18 years of experience as a Paralegal, working primarily in Estate Administration and Estate Litigation.  Prior to that Kim was a senior credit manager in several commercial lending environments.
Julia Weintraub,
Head of Client Relations
Julia has over 20 years' experiences in financial services and developed exceptional relationships with clients, financial institutions, business partners and non-profit organizations. She assumed leadership role in the Canadian Association of Gift Planners and received awards in both the financial advisory and charitable sector.
Samantha Holderness,
Trust Administrator
Samantha joined Truvera in 2021. Prior to this she held a full-time position as a paralegal for a law firm in England. Following a move to Canada, she became a Trust Administrator overseeing Wills, Estates, and Trusts.